In 2015, the ECF funded the purchase of a Tractor Loader Backhoe (TLB) for The Zambezi Society in Zimbabwe, at a time when poaching pressure was severe in the Zambezi Valley. The digger began its work in the Matusadona National Park, on the southern shores of Lake Kariba.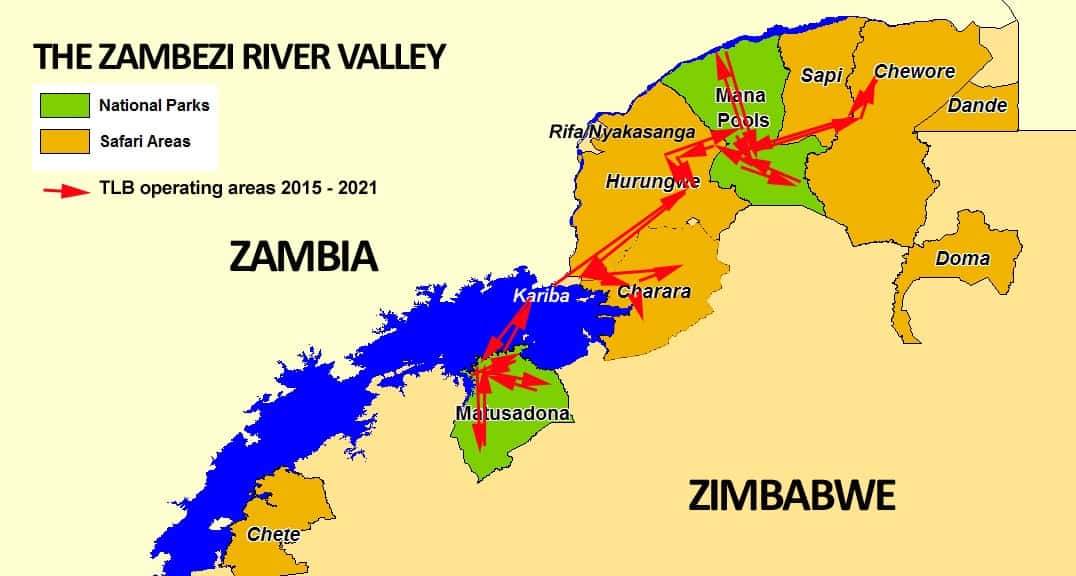 This involved loading the machine onto a ferry for the 40km (25 miles) crossing from Kariba town on the northern lakeshore.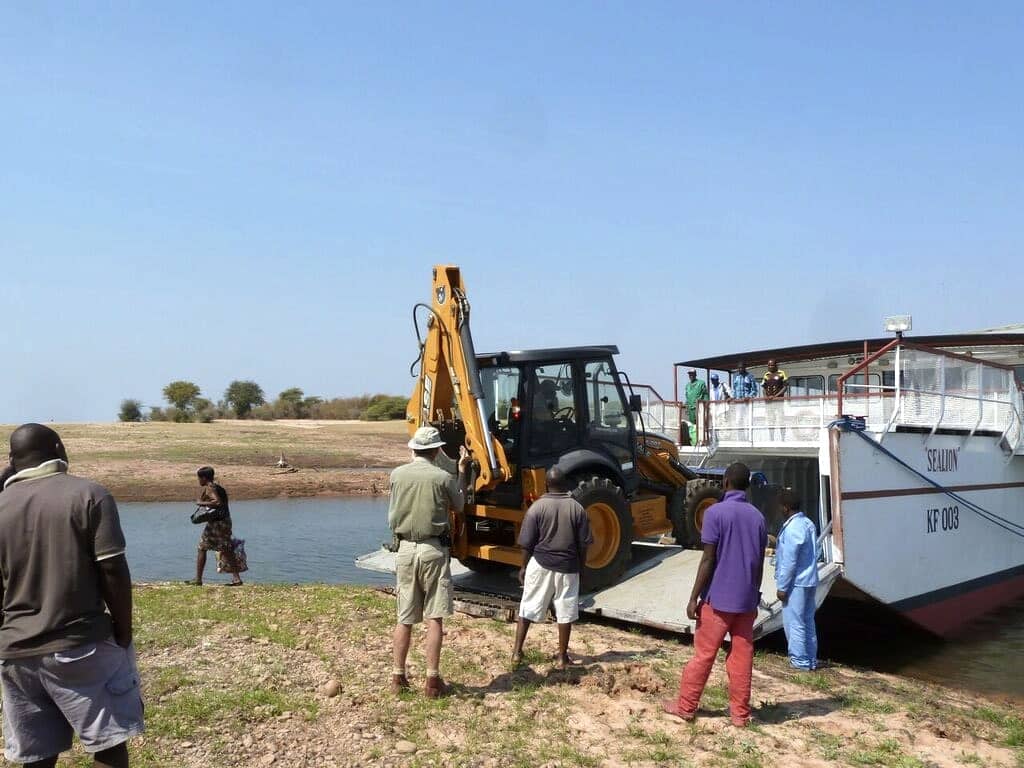 The TLB spent two years based in Matusadona, improving road access, opening roads that had not been used for 20 years or more, and making it quicker and easier for anti-poaching teams to patrol and react to poaching emergencies. The TLB proved invaluable and the improved access was an additional deterrent to poachers, as well as bringing much-needed income to the area by increasing tourism.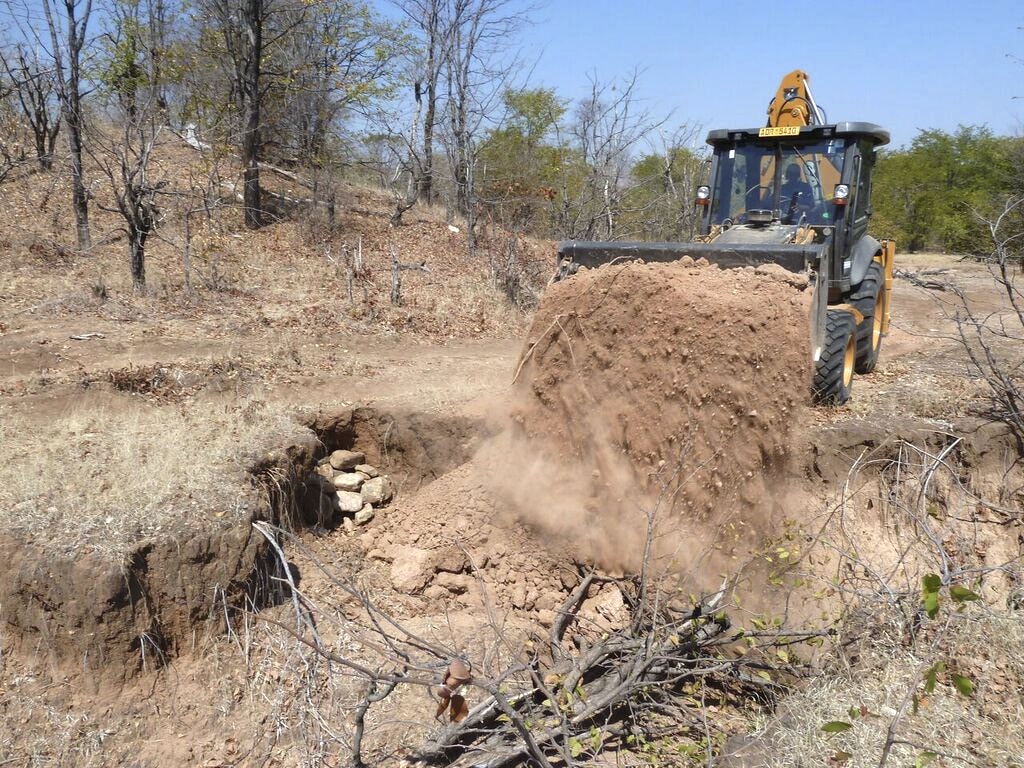 In October 2017, the digger moved to its next destination in Mana Pools National Park some 200 kms (124 miles) further down the Zambezi Valley. This journey involved another ferry crossing back across Lake Kariba and a journey on the back of a low-loader into the middle Zambezi Valley.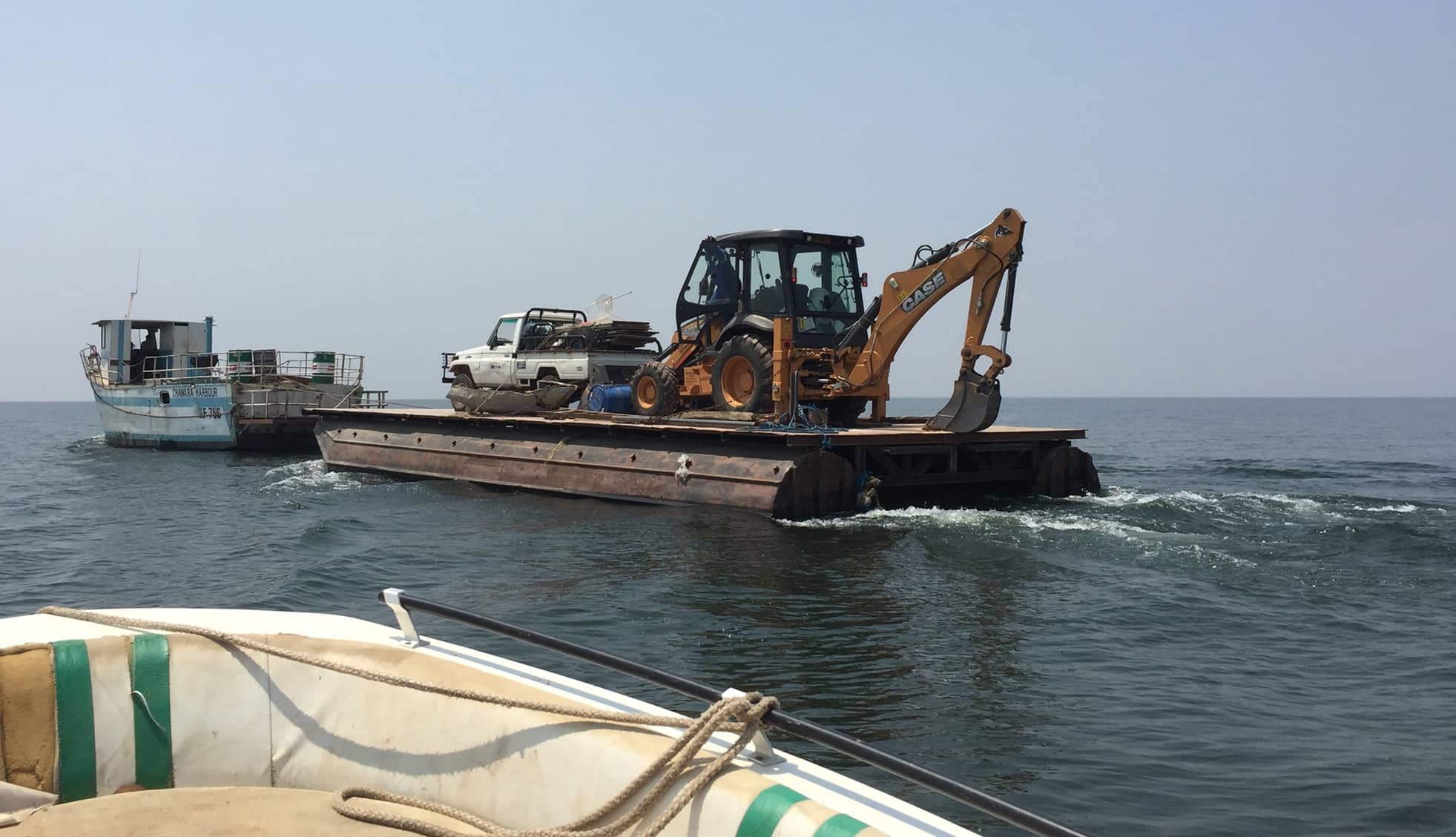 Little did we realize at the time the long-term impact that this humble piece of machinery would have. It has been in almost constant use since then, moving from Mana Pools to Chewore, Nyakasanga and finally Charara Safari Area, opening and repairing roads, repairing stream and river crossings, and much more.
A machine like this requires a skilled operator; Twoboy Nyoni, who had more than 20 years of driving experience, was hired by the Zambezi Society for the job. His work, assisted by ZimParks staff and Zambezi Society managers, involved camping out in very remote wildlife areas.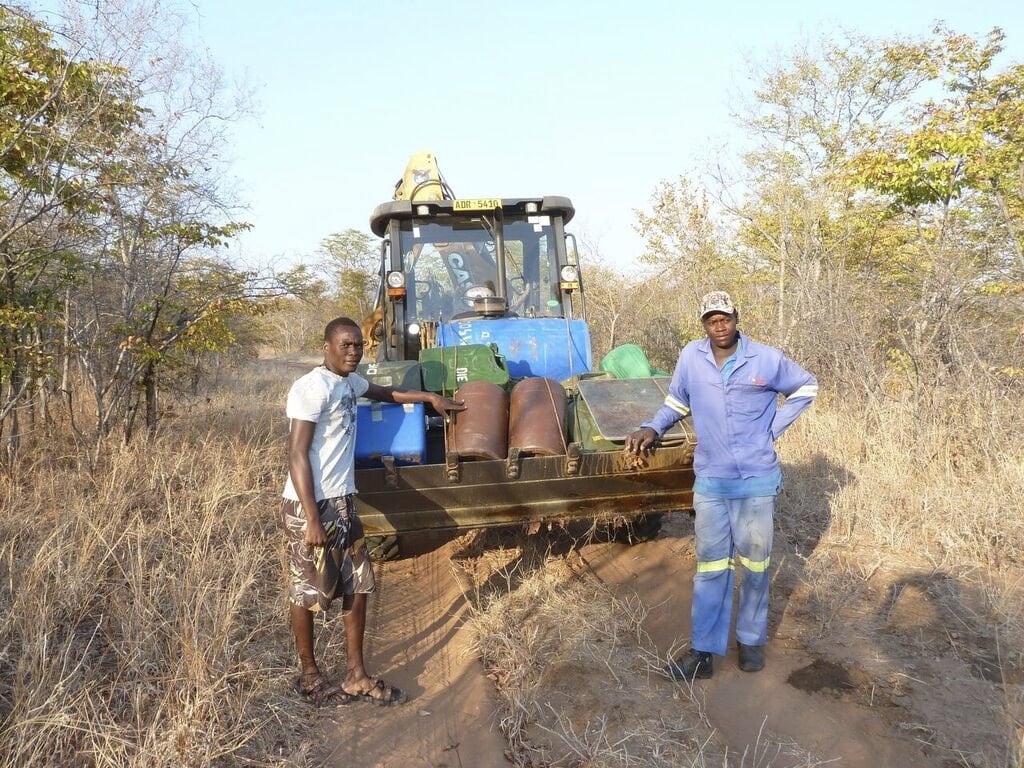 Throughout six years of operation, clocking up a total of 1,700 hours of work, the TLB digger was kept in excellent condition, and finally, after playing an important part in keeping the elephants of the Zambezi Valley safe, it reached 'the end of the road' and was sold in late 2021. It was a happy ending. The machine was purchased by an engineering company and Twoboy Nyoni continues to operate it to this day!
The proceeds from the sale have been put towards continuing The Zambezi Society's essential conservation efforts in this wildlife-rich area of Zimbabwe.